Ready to go: SMU signee Izaiah Kelley gearing up for next chapter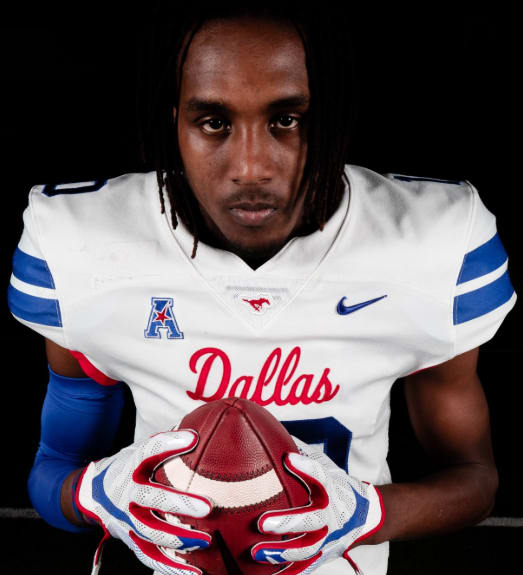 Izaiah Kelley was the SMU Mustangs' first commit of the 2021 class. He's a standout three-star from Lubbock, Texas, who also was one of the first to sign his national letter of intent back in December.
Kelley helped lead Lubbock Coronado to a 12-1 season. The Mustangs suffered a heartbreaking, double-overtime loss to Red Oak, where a blocked extra point in the overtime period proved to be the difference.
After that tough playoff loss, Kelley is ready to move forward and make waves at the next level.
"It was a bittersweet feeling that my class paved the way for Coronado football," Kelley told The HillTopics, "but now it's time for my brother Jordan Kelley to step up and lead the way."
Coaches Kevin Kane and Kevin Curtis recruited Kelley, a 6-2, 180-pound linebacker, to SMU before they left the program for Illinois and Baylor, respectively. But despite their departures, Kelley still is excited to play for the Mustangs, as two other Coronado grads are on the team. Kelley will team up with offensive linemen Jaylon Thomas and Demetri Jordan.
"I feel like I will bring a hard-hitting atmosphere, hard-nosed ball, and a never-quit attitude," Kelley said. "I love hard work."
Kelley made it clear that he is ready for the next level at SMU. He also expressed to The HillTopics that while he did sign with the Mustangs, his long-time commitment was not enough to keep other schools off his back.
"Before I signed my NLI, Texas Tech was on me hard trying to get me to flip," he said of his hometown school. "Texas Tech put a lot of pressure on me."
But despite the offer and hard press from the Red Raiders, Kelley was bent on playing for coach Sonny Dykes, who he often talks to. He added that the benefits of being at SMU, athletically and academically, were too good to pass up.
"SMU was a great choice, because I will be getting a great degree that is worth a lot of money," Kelley said. "The city of Dallas is a great place to live and play football."
After recording triple-digit tackles his senior year, Kelley was named an all-state honorable mention linebacker by the Texas Sports Writers Association. He had 100 tackles (20 for loss), nine sacks, nine quarterback hurries, four pass deflections and four interceptions. Kelley also blocked a field goal during the 2020 season.
In preparation for college football, Kelley said he has been in contact with a family friend in Jerry Gray, who is the defensive backs coach for the Green Bay Packers. Gray teaches Kelley new concepts and breaks down the game of football for the prospect.
This summer, Kelley will join the program and look to compete for starter's minutes at a position that will have opportunity to win over coaches. The Mustangs will be coached by new defensive coordinator Jim Leavitt, who will handle the linebackers.